The Harwood Society for Planned Giving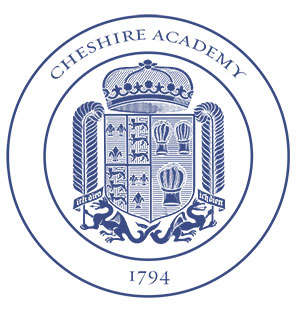 The Harwood Society for Planned Giving recognizes alumni, parents, and friends who make provisions for Cheshire Academy in their estate plans through a bequest, trust or life-income gift, or as beneficiary of a life insurance plan.
The Society is named for esteemed alumnus Charles Harwood, Jr. '40, an astute philanthropist and proponent of building a strong endowment at Cheshire Academy. By any measure, Charles Harwood was exceptional. Challenged by cerebral palsy and a speech impediment, he faced his share of obstacles. At Cheshire Academy, Headmaster Arthur Sheriff took Charles under his wing, providing him with warmth, understanding, a firm academic foundation, and development of the characteristics of motivation and self-discipline—tenets that continue to make the school a special place for so many. By his own reckoning, Charles came to regard the Academy as home—where his "Cheshire family" was very special to him, a lifelong connection that endured in his mind and heart.
Charles earned a BS in economics at The City College of New York and pursued graduate degrees at Columbia University, Boston University, and Suffolk University School of Law. He distinguished himself as a research economist, authoring several papers on timely subjects. He also devoted his energies and resources to many causes, including Cheshire Academy—where he served as a trustee until his death in 1987.
A man of fortitude and conviction, Charles was intelligent, generous, and compassionate. As one of the Academy's most vocal proponents, he advocated for the importance of building a strong endowment. His three-million-dollar trust, which provides income annually to enhance the quality of the "Cheshire experience," is living testament to his unyielding personal commitment to the Academy and all that it represents. Charles Harwood's life, foresight, and generosity constitute a legacy for which the Academy is grateful.
The society's ongoing purpose is to acknowledge and thank like-minded individuals who wish to ensure that Cheshire Academy has the necessary means to consistently deliver an exceptional, world-class educational experience. Planned gifts are a sound way to achieve an individual's financial and philanthropic priorities while ensuring the Academy remains an outstanding and accessible institution uniquely devoted to preparing the "whole student."
© Pentera, Inc. Planned giving content. All rights reserved.
Disclaimer